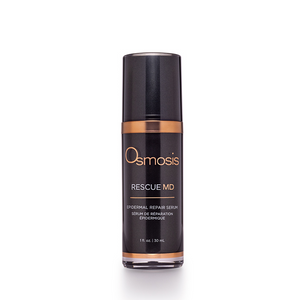 EPIDERMAL REPAIR SERUM
Rescue compromised skin with this uniquely powerful serum proven to neutralize toxins, calm inflammation and activate epidermal wound and DNA repair to dramatically improve skin texture and age spots. Additional active ingredients have been added to boost repair, improve radiance, and protect skin from elemental stressors and blue light damage.
Apply 1-2 pumps on clean skin in the morning and evening. Follow with additional serum(s) and moisturizer if needed.
SKIN TYPES
Aging, Sensitive, Irritated, Blemish-Prone, Pigmented, Dry.
BENEFITS
Patented anti-inflammatory properties boost skin's immunity
Repairs age spots, skin texture, and pores
Calms redness and clears blemishes